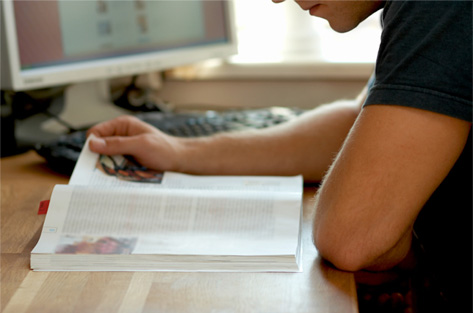 Hello students!
We are pleased to announce that the MSDU will be offering more opportunities this year for students attending the MSDU annual meeting! See below for more details!
Grant Application
Poster Presentation Application
Top 5 Reasons to Attend the MSDU Annual Spring Seminar
Why should I become a member in professional organizations?"
MSDU Membership Benefits
SDMS Membership Benefits
SVU Membership Benefits
ASE Membership Benefits
Registry Review Seminar
Contact Information

GRANT APPLICATION
We will accept applications for grants beginning January 2020 from students planning on attending the annual MSDU annual spring seminar. Grant recipients will be selected via lottery of all applications received by April 1st, 2020. Notification of grant awards will be made via email, and applicants will have 48 hours to respond and accept the grant. To be eligible, a student must be enrolled in an accredited diagnostic medical sonography, cardiovascular technology or echocardiography program, register for the entire seminar, and be a MSDU member in good standing. Applicant may submit member application and student membership fee ($25) at time of grant application. Applicant cannot be reimbursed from another source such as a scholarship or employer. A total of 5 student grants will be awarded for the MSDU Spring Seminar
A total of 5 student grants will be awarded for the 2019 Annual Meeting.
POSTER PRESENTATION APPLICATION
Based on the enormous success of the event, the MSDU plans on continuing the poster presentation exhibit for the MSDU Spring Seminar.
Below are the Poster Application and additional details.
Poster Letter
Poster Requirements
Poster Application
Poster Session Rubric
TOP 5 REASONS TO ATTEND THE MSDU ANNUAL SPRING SEMINAR
1. It's a chance to interact with professionals in the ultrasound community. Make connections early in your career!
2. Learn from prominent figures in the medical field.
3. Stay current with new research and technology in ultrasound.
4. Gain exposure to the ultrasound community by participating in the student poster presentation exhibit.
5. It's fun! You can make some friends and win prizes too!
MSDU Spring Seminar
WHY SHOULD I BECOME A MEMBER IN PROFESSIONAL ORGANIZATIONS?
Membership in professional organizations can be instrumental to an individual's career development and success. Why not start that development as early in your career as possible? Get involved! The benefits of being an involved member in professional societies include not only the journal publications and discounts to seminars, but also the interaction and exposure to professionals willing to share their experiences and expertise! Go to any sponsored event, and you will find people excited to have involved students participating!
MSDU MEMBERSHIP BENEFITS
1. As a member, you receive
Reflections
, our newsletter.
2. Also, you will be the first to know about upcoming events sponsored by the MSDU.
3. The cost for student membership is only $25! A very low price to pay to become a member of your professional society
MSDU Membership Page
SDMS MEMBERSHIP BENEFITS (Society of Diagnostic Medical Sonography)
1. As a member, you receive the
Journal of Diagnostic Medical Sonography (JDMS)
, a great publication containing case studies, research and informative articles.
2. Members receive special rates at considerable savings for the SDMS Annual Conference.
3. Get access to the Members Only section of the SDMS website. Online access to the archives of the JDMS and access to the great discussion forum are just a couple of the members only features on this comprehensive web-site.
4. Student members receive their first year of associate membership at the student member rate! A savings of $79!
and more!
SDMS Membership Page
SVU MEMBERSHIP BENEFITS (Society for Vascular Ultrasound)
1. Once you become an SVU member, you will have the opportunity to create your own profile in the online Student Directory. Employers and recruiters across the country then can access this directory to find job candidates just like you.
2. Student members receive a subscription to the online version of the
Journal for Vascular Ultrasound (JVU)
, a quarterly peer reviewed scientific publication.
3. Get the opportunity to attend various SVU regional education programs and the Annual Conference at a deeply discounted student rate.
4. Receive discounts on educational materials such as course syllabi, mock examinations and materials to assist you with preparation for your ARDMS RVT examination.
and more!
SVU Membership Page
ASE MEMBERSHIP BENEFITS (American Society of Echocardiography)
1. Members receive the
Journal of the American Society of Echocardiography
in print and on-line through 2008 - search past & current issues!
2. Receive discounts on ASE Co-Sponsored Courses and Annual ASE Scientific Sessions .
3. Access free Job and Resume Postings on ASE Marketplace.
4. Get exclusive access to ASE's Image Library.
and more!
ASE Membership Page
REGISTRY REVIEW SEMINAR
Traci Fox's Registry Review
Go to
tracifox.com
for more information.
CONTACT INFORMATION
Contact a student liaison with any questions, comments or suggestions. Our purpose on the MSDU Board is to be a professional resource for you as well as your representative, so please don't hesitate to contact us!
Meghan Kasper, RDMS, RVT
meghankasper@msdu.org